Strength. Power. Experience. No obstacle is too great when an alpha male decides what he wants, and these dominating men are so sexy and irresistible, no woman would dare think of anything but submission. Billionaires, Doms, and mobsters alike aggressively go after the women they want, and they will stop at nothing to fully possess them and make them beg for more.
Come and find out how good it feels to be

HIS

.
Be Warned: anal sex, menage sex, BDSM, sex toys, spanking
~Strength Meets Innocence~
12 Author Erotic Romance Anthology
The Billionaire's Florist by Stacey Espino
The Proposal by Doris O'Connor
Seduced by the Millionaires by Shyla Colt
Slave Driver by Lila Shaw
A Whisper of Silk by London Saint James
The Mobster's Promise by Sandra Bunino
Angels Incorporated by Katalyn Sage
Owning Desire by Nikki Prince
Virgin Territory by Eve Meridian
Virgin Unbound by Persephone Jones
Firemen on the Move by Giselle Renarde
Running Mate by Jeremy Hosack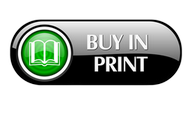 Product Reviews
These were really good short stories by all of the different authors.
I love anthologies because they give me quick glimpses of new authors. HIS is an exciting and sexy collection of Alpha male stories. The overriding theme is sex - hot, sizzling sex. What makes this anthology truly special is the fact that the reader is able to connect to the characters outside the sex. Regardless of the length of any of the stories, there is a clear and engaging plot in each. That's not an easy accomplishment. There isn't a bad story in the bunch and there's enough variety so as to appeal to just about any taste. I've already added books from half the authors in this anthology to my 'to buy list' and will add the rest soon. These short stories are sure to entertain but they'll also tantalize. I have no doubt that you'll be checking out at least a couple of these talented authors if you haven't read their work before. Great read! HIS is an anthology of twelve sexy, erotic stories. The characters come from all walks of life but they have one thing in common - strong, dominant males and the women they want to claim.
His was a truly sizzling HOT read that I thoroughly enjoyed. It is an anthology of 12 different authors, some of whom I've read and some new to me authors that I will be looking up and reading more of their work. The running theme of this anthology is strong alpha male men, virgin heroines, older men/younger women. There wasn't a horrible story in the bunch and there were seven stories that really captured my attention that I gave 5 stars to. They were hot, well written, well rounded stories with characters that I really loved. Since the 5 stars comprised more than half of the stories in the anthology, I'm giving the overall book 5 stars too.