All the books in the Salvation Pack: The Next Generation series by N.J. Walters are LIVE!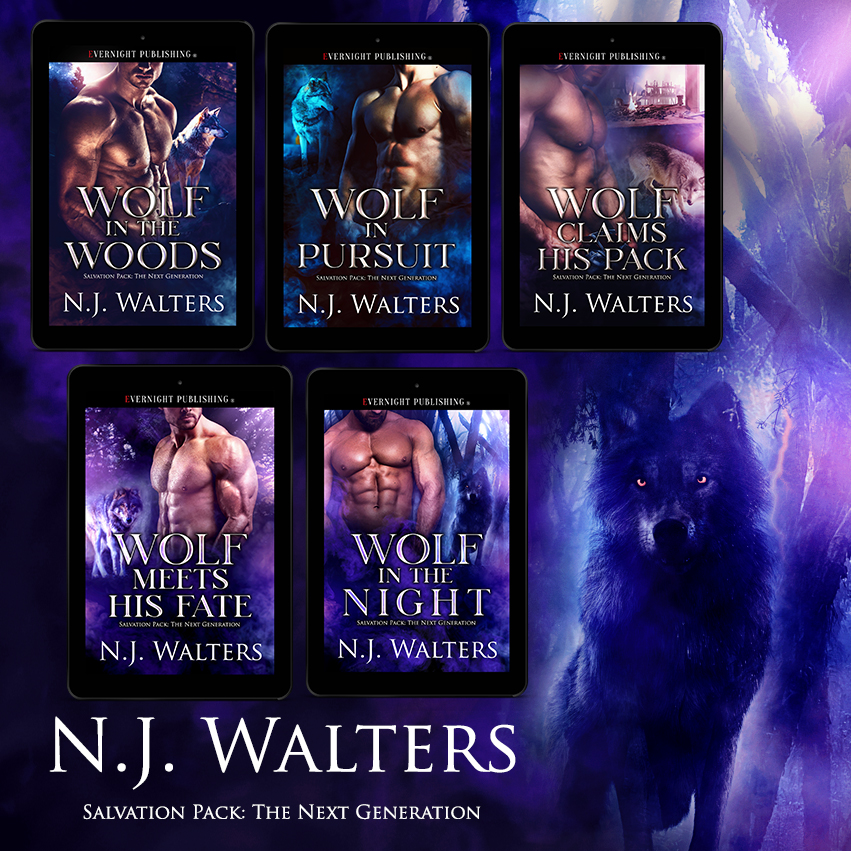 ⭐⭐⭐⭐⭐
"What did I just read?! My heart is still pounding, and I am in awe! Wolf in the Night is absolutely riveting and undoubtedly enthralling with its non-stop, imminent danger and unexpectedly, sizzling heat."
"What a riveting read this was. Putting it down just wasn't an option."
"LOVED this book!"
"If you like shifter stories then you gotta read this. Action packed danger right from the start."
"I wish I could give this more stars, because I loved everything about it."
Full series: https://amzn.to/3aPOa9P
Wolf in the Night Links:
Amazon: https://amzn.to/3OaLVw1
Evernight: https://amzn.to/3OaLVw1
Smashwords: https://amzn.to/3OaLVw1
Apple: https://amzn.to/3OaLVw1
Nook: https://amzn.to/3OaLVw1
Kobo: https://amzn.to/3OaLVw1